Upgrade to Flexi 21 and save 40%!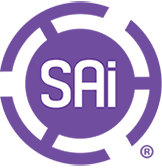 ONE SOLUTION FOR ALL YOUR PRINT, CUT AND DESIGN NEEDS
SAi Flexi is the only all-in-one design, print and cut software for sign and print providers. With nearly 3 out of 4 shops using it, Flexi is the industry-standard for sign-specific design tools, RIP software, print-and-cut software, and direct vinyl cutting.
---
---
| | | | |
| --- | --- | --- | --- |
| Upgrade From | Upgrade To | List Price | Promo Price |
| FlexiSIGN & PRINT 12 | FlexiSIGN & PRINT 21 | $ 2,559.00 | $ 1,535.40 |
| FlexiPRINT 12 | FlexiSIGN & PRINT 21 | $ 2,919.00 | $ 1,751.40 |
| FlexiSIGN 12 | FlexiSIGN & PRINT 21 | $ 2,919.00 | $ 1,751.40 |
| FlexiDESIGNER 12 | FlexiSIGN & PRINT 21 | $ 3,579.00 | $ 2,147.40 |
| | | | |
| --- | --- | --- | --- |
| Upgrade From | Upgrade To | List Price | Promo Price |
| FlexiSIGNPRO 11 & older | FlexiSIGN & PRINT 21 | $ 2,959.00 | $ 1,775.40 |
| FlexiPRINT DX 11 and older | FlexiPRINT 21 | $ 1,599.00 | $ 959.40 |
| FlexiPRINT SERVER 11 & older | FlexiPRINT 21 | $ 1,599.00 | $ 959.40 |
| FlexiEXPERT 11 and older | FlexiSIGN 21 | $ 1,599.00 | $ 959.40 |
| FlexiSIGN 11 and Older | FlexiSIGN 21 | $ 1,599.00 | $ 959.40 |
---
Hardware Requirements

MINIMUM
RECOMMENDED
OPERATING SYSTEM
WINDOWS 8.1
WINDOWS 10
RAM
4GB
8GB
SCREEN RESOLUTION
1152 X 854 MINIMUM, WITH 16-BIT COLOR OR HIGHER
INSTALL SPACE
1GB FREE FOR BASE PROGRAM + EXTRA INSTALL SPACE FOR ICC PROFILES
WORKING DISC SPACE
250 GB
NOTE: INTERNET CONNECTION REQUIRED FOR CLOUD WINDOW FEATURES AND SERVICES AS WELL AS LICENSE ACTIVATION
Download Brochure