Premium 4-color large format resin printer with fast drying inks, excellent durability, and optimum usability.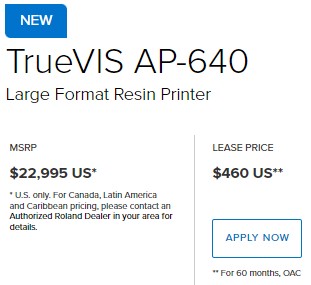 Build and expand your sign and graphics business with a wide range of applications, low running costs, and the quick drying benefits of Roland DG's first resin printer.
Dual, staggered printheads with variable dot printing and True Rich Color presets offer natural, vibrant print results with higher color saturation
Water-based TrueVIS Resin Ink provides quick-drying, scratch-resistant, and safe results on a wide range of media
Legendary Roland DG machine reliability, service, and support now available in a resin ink printer
---

TruVIS Resin Ink
The highly concentrated color pigmentation of TrueVIS Resin Ink enables heavier color saturation than conventional resin inks and printers for optimum graphic impact on paper, fabric, canvas, wallpaper, non-PVC materials, and other media.
Safety Comes Standard
With very low VOC emissions, Roland DG resin inks are ideal for interior applications where safety and compliance are the highest priority.
True Rich Color
The True Rich Color preset takes full advantage of the high color saturation of the new TrueVIS Ink to maximize print vibrancy and ensure neutral greys, smooth gradations, and natural skin tones.
---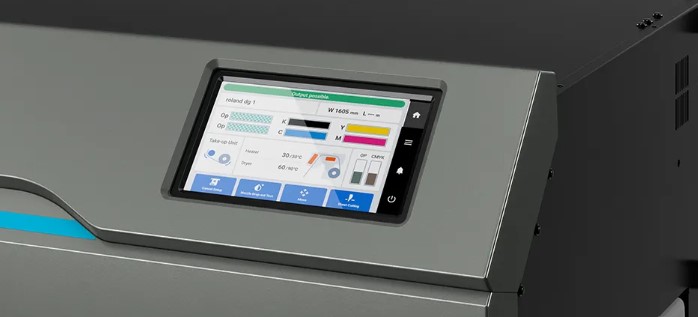 Touch-Panel Operation
A 7-inch, full-color touch panel with intuitive settings and functions makes print operations simple. Clearly defined icons for set-up, maintenance, print volume, consumables, print status, and more allow for a convenient, streamlined workflow.
High-Productivity Dryer Unit
Newly designed drying unit allows prints to dry quickly and completely before proceeding to the next process, saving hours of production time.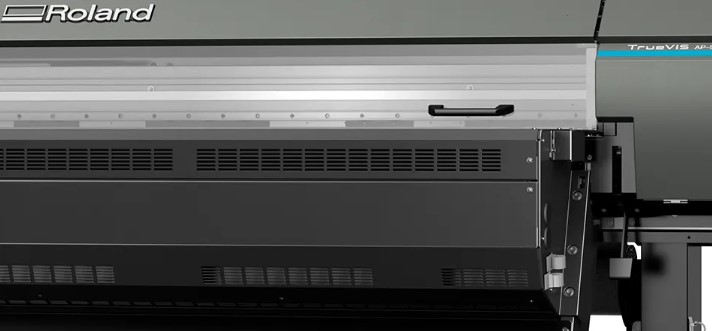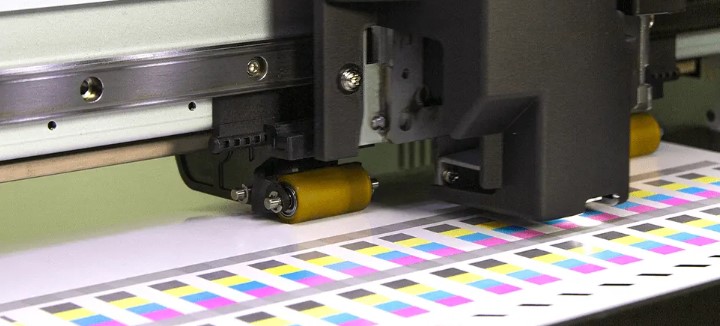 Automatic Gap Adjustment
Media gap and feed compensation can now be adjusted automatically with a single button. The AP uses optical registration technology to ensure print accuracy and avoid variations in output.

Included Take-Up Unit
An adjustable take-up provides print stability for a wide variety of popular media. It also allows easy installation of a loading platform for clean, efficient media collection.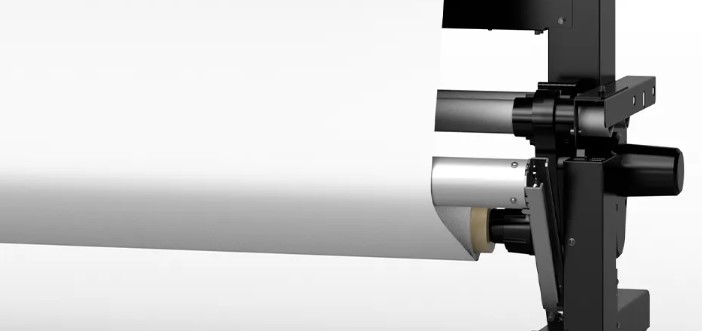 ---
Instant Drying
Drying time is virtually eliminated thanks to a built in heating unit.
Speed is
Key
Dual, staggered Piezo printheads receive optimizer and ink in tandem to maintain optimal workflow.
Improved Ink Capacity
New 700 ml high-capacity ink pouches are easily replaceable, supporting economical and environmental printing operations.
Resin Ink
Re-imagined
Our newly developed water-based resin ink and innovative True Rich Color 3 preset work together to ensure vibrant color and natural-looking print quality time and again.
Low Running Costs
High pigment, quick-drying resin inks let you produce more output with less ink, effectively reducing running costs.
---