ARLON VEHICLE AND FLEET TRAINING AND CERTIFICATION
December 1

-

December 3

$700 – $900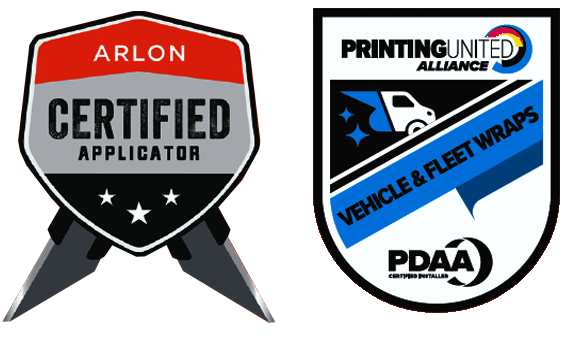 A 3-day in-depth program divided into seven hands-on stations and an exam to assess your knowledge and ability. Learn to perform advanced techniques and application and gain benefits that will put you ahead. The primary areas of focus are:
Learning how each component (liner, adhesive, film, overlaminate, and inks) of wrap film affects the application process
Troubleshooting common failure modes with wraps and their causes
Using the cut and drop method on inset cargo van windows
Wrapping around common door handles with a hidden seam
Registration and seamless tiling on standard rivet panels
Register and apply a multi-layer RTA cut vinyl graphic on corrugated rivet
Stretch isolation and full coverage on deep channels on inset cargo van windows
Arlon will supply you with a YelloTools tool kit valued at $450! All other tools and materials are provided to you during the training. Materials available in the training include, SLX+® and SLX Cast Wrap, IllumiNITE Wrap®, Fusion Wrap, DPF 45WF, and Series 2100 cut graphics.