If you've ever spent time on Etsy during the holidays, looking for personalized gifts or seeing what's new, unique, funny, or outrageous, then some of these listed items might look familiar. However, if you're new to personalization, and you're looking to try out some holiday products, this list may be of special interest to you. Especially at time of year when custom graphics and personalization can be so profitable. 
Personalized Stockings
Customers love to have personalized stockings with their family names, faces, secret Santa messages and other custom designs on. You can create all kinds of "hipster crafty" and fashionable stocking products with dye-sublimation or DTG machines. 
Custom Undergarments
Over the last few years, the market has gone crazy for adding faces, names, pun messages, monograms and other designs. It's such a personal product that it makes an "extra-personal" gift when offered as a custom printed product.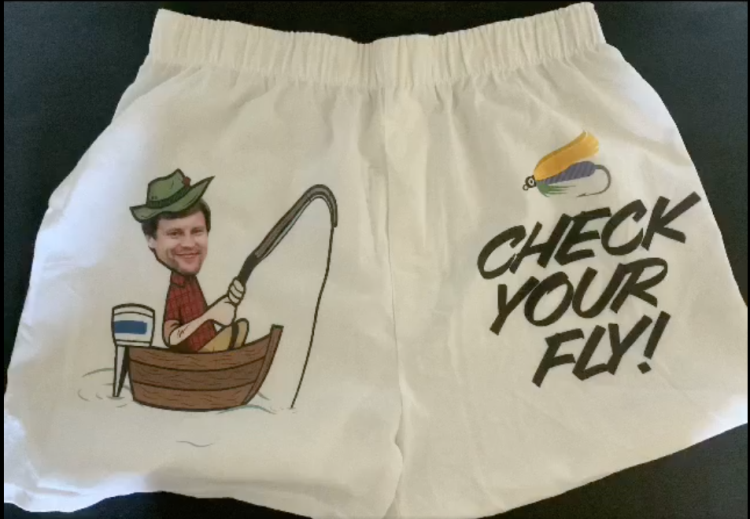 Holiday Masks
Masks are still essential items for everyone, and they are still hugely popular in 2021— especially if you can add personalized holiday designs. Make personalized masks as well as fun seasonal items with direct-to-garment and dye-sublimation technology. 
Make seasonal and personal masks— directly print onto cotton masks with the  or create graphics for neck gaiter customization with Texart dye-sublimation technology.
Custom Makeup Bags
There are so many kinds of zipper bag product blanks available online to make custom makeup bags and other fashionable items. These custom products regularly pop up on searches in Etsy and other custom product platforms.
Custom Face Socks
It's unfathomable to most people that this has blown up on the internet as a custom product to give to a significant other, family member or friends as a holiday gift, but printing faces onto socks is incredibly popular right now— they have whole websites dedicated to it. With direct-to-garment and dye-sublimation printing machines. It's easy to print face graphics onto socks. 
Examples of direct-to-garment printed and dye-sublimated personalized face socks— incredibly popular and trending items to sell as a custom item on your online storefronts. 

Pet Portrait Products
Forever popular, especially during the holidays, pet portrait products are all over the internet each holiday season. Roland DGA has multiple engraving and printing machines to create custom pet giftware to sell as high-end online products.
Create engraved or impact-printed portrait jewelry with a host of Roland DG engraving products or personalize cushions, dog blankets, pet-t-shirts and more with a selection of dye-sublimation and direct-to-garment technology (bottom). 
Engraved Drinkware
Engraved beer growlers, whiskey decanters, goblets, Moscow mule mugs, tankards, and everything "craft or cocktail" are the perfect personalized holiday gifts for the dad, wife, or family member with sophisticated drinking tastes. They are wildly popular products on shopfronts and online marketplaces all over the internet during the holiday season. 
Family Necklace
Family necklaces and "mother's necklaces" are all over Etsy for the holiday season. They are the ideal personalized gift at a time when families meet— a heartfelt memento for proud mothers and other family members. 
Make high-value family necklaces and mother's necklaces by personalizing all kinds of precious metals and jewelry media with our LV laser engraver/cutters, DGSHAPE DE-3 rotary engraver and MPX-95 impact printer.
T-Shirt Bear
One that, when you see on an online store, you think, "Gosh, darn it! Why didn't I think of that!" It's as simple as joining a generic plush toy product with a small-sized t-shirt and making a personalized holiday product that you can customize with specific designs, names, or heartfelt messages. 
Raglan Holiday Pajama Tops
Our holiday customization #1 might not be a huge surprise to anyone who is in the apparel customization market, but there is an enormous online opportunity in personalized pajama tops on Etsy and other storefronts during the holiday season. Many families get a new raglan pajama top each year with a new design, as part of a new holiday tradition. It's a fun way to celebrate the holidays and a profitable one if you have a DTG printer, an inkjet printer, or a dye-sublimation set-up.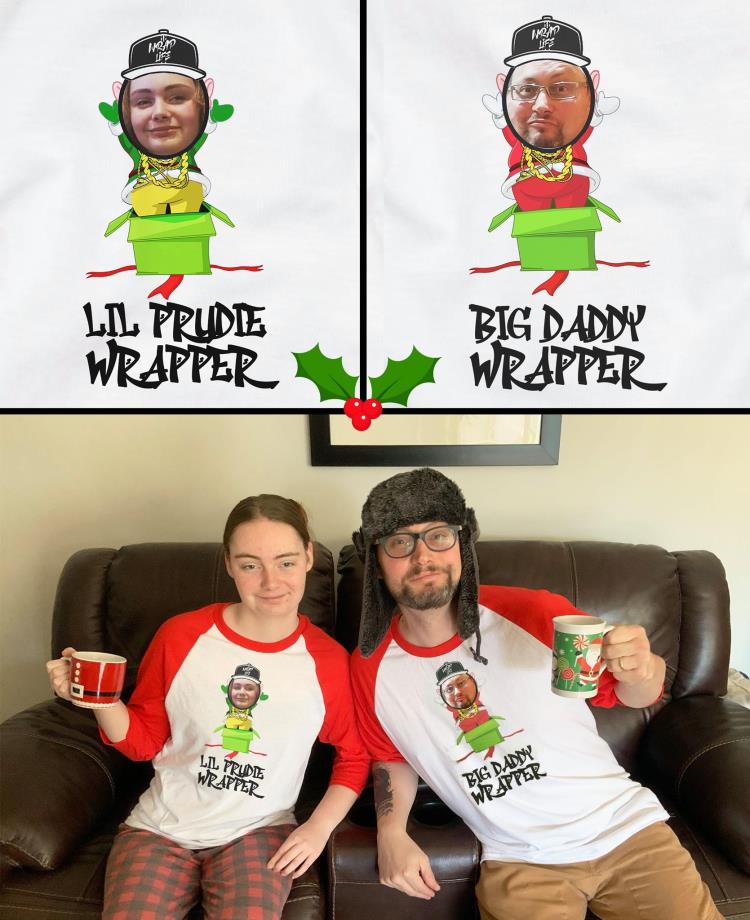 Want More Information?
Fill out this form and we will contact you for a discussion.