Far From Normal: Wholesale Thinkin' Like Retail
"It's a simple philosophy, really. We think about our customers' customers. If we don't do our job to get products out the door, then we have two upset customers. It makes us work that much harder to deliver. If that's crazy by most warehouse standards, then we're proud to be Far From Normal."

Dan Huggins, President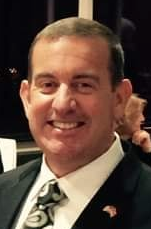 Far From Normal is one of the largest sign supply and equipment wholesalers in the upper Midwest. With three locations serving from North Dakota to Texas, 60,000 square feet of warehouse, and an inventory that catalogs more than 35,000 items, it's easy to see why thousands of customers choose Far From Normal. Major sign-making franchises and hobbyists alike appreciate Far From Normal for its congeniality, consistency, and speed.
A Long Time Ago, Around the Time of Dial-Up…
Far From Normal didn't start as a major sign supplier, nor are we the product of mergers and acquisitions.
Our company, like anything good, started in a garage.
The year was 1994 and the change to digital printing was already underway. In Moorhead, MN, Far From Normal began as a small side project. Giving people local access to sign supplies seemed like an easy way to pick up a few bucks. It didn't take long until we realized that a lot of people needed sign supplies. Let us rephrase that, it didn't take long until we realized that a lot of people wanted us to supply them.
Far From Normal was born. Ta-da!
By 1995, Far From Normal relocated to downtown Fargo, ND with a whopping 1000 square feet. Okay, so it was whopping to us. Although, it didn't take long until we slowly started to amass more space. The next thing you know, we accumulated more than 10,000 square feet.
And it was still pretty tight. Claustrophobic is more like it.
A move to the Fargo Industrial Park gave Far From Normal the space it needed to stretch its legs and supply more than supplies. We became sellers of printing equipment. In just over a decade, Far From Normal grew from a garage to multiple warehouses. Like our grandparents, the older we got, the further south we moved.
In 2005, we opened an office in North Sioux City, SD. Somewhere in between, Far From Normal changed owners. In what seems to be an anomaly these days, the changing of the guard happened from within. The new owner, an employee since the days downtown, was handed the torch and a great company grew.
In 2011, we expanded once again. This time, we branched out to Wichita, Kansas. Now we can offer one-day delivery from North Dakota down to parts of northern Texas.
The Whole, Wholesale Thinkin' Like Retail Philosophy
Sometime between the cramped garage and the cramped downtown location, Far From Normal had an epiphany: We serve two customers. Our customers were happy because we helped make their customers happy.
In that instant of enlightenment, we decided to think like a retailer. Not that we would ever think of infringing on our customers' customers. Frankly, we're not that artistic. We started to think like retailers to give our customers a better experience.
To our surprise, what seemed like basic customer service was completely overlooked by most of our competitors. Simple things like having the option to talk to a person somehow vanished from the wholesale experience.
If automated voice ordering systems and strict cut-off times are the norm, we're proud to be far from it.
Wholesale Thinkin' Like Retail combines a few basic customer service ideals:
Be present. Be personable.
Make the order on the spot.
If you don't have something, get it or find the next best thing.
Follow up to see if everything is okay.
It sounds simple. And it is, to us anyway.
From 8 a.m. to 5 p.m., Monday through Friday, a customer can talk to a person. And not just some call center in the middle of nowhere, but they can order from one of our employees who works onsite and knows a thing or two about what we sell. Or let's say you don't feel like talking to someone, you can buy online. Ordering should be comfortable, flexible, and convenient.
Either way, once we have the order, we process it that day. Same-day processing and next-day delivery is our goal. That's why we don't say that we can deliver to every state in the union. We can and we do, but our fastest turnaround happens from North Dakota to parts of northern Texas.
Another benefit to talking to a person who knows about sign supply is the ability to troubleshoot. Far From Normal employs five printer technicians who make house calls. On the supply side, our employees know how to get you the materials you need in a pinch or figure out a way to substitute an item without affecting the end result.
Finally, we stay in touch. Far From Normal has more than 10,000 customers from all over the world. (Again, that North Dakota to Texas thing is more about who we can supply fastest, not who we actually supply.) And of those 10,000 customers, we stay in contact with all of them. Yep. We do. Because it doesn't matter if you're a small-time operation working out of your garage, you still need materials. We remember when our warehouse shared space with the lawnmower and 10-speed. Our job is to make sure you know that we're always here to help.
Far From Normal's Two-Sided Sign Supply
Far From Normal warehouses sign supplies, primarily vinyl, in thousands of sizes, grades, and colors. We carry some of the best brands in vinyl including 3M, Arlon, Nekoosa, Orafol, Roland, General Formulations, and more. In addition to our array of print materials, we also have a huge supply of ready-made graphics, adhesives, sealers and frames.
But that's only half of what we do. Far From Normal is also one of the most respected sellers of printer equipment – vinyl cutters, heat presses, laminators, large-format printers, you name it. If you use it to produce graphics, there's a good chance we can get it. Far From Normal has an excellent relationship with Roland and was ranked in its top 25 nationwide sellers, twice.
We Supply with a Deli Mentality
Think of our supply service, our more than 35,000 item inventory, and our 60,000 square feet of warehouse as a massive deli. You call us up and place an order for a few yards of this, a roll of that, and maybe some sealant to garnish the finished product. No problem. We take your order, go in the back, slice it fresh and deliver it to you the next day. Maybe you've got something special you're cooking up. Call us. We know vinyl like a butcher knows meat. We'll help you figure out what you'll need to complete your special product.
Listen, we know you can order pre-packed sign supplies from any number of places just like you can buy pre-sliced meats and cheeses. But when you talk to someone at Far From Normal, you get a little rapport going and know that what's coming your way is made to order. And just like a good neighborhood deli, if you become a regular, who knows, we might just keep your "usual" on hand, whatever it may be.
Equipment Salesmen are Contractors
At Far From Normal, we don't advertise the word trusted because you can't prove integrity in print. We have character and we take care of our customers. Ask them if you want to know why people come back to us. Personally, we think we have repeat business because of this:
Our products last, so it may be a few years before you need another printer. Just like remodeling your kitchen, you want to work with someone who can assess your situation, give you the most bang for your buck, meet deadlines and see that you're taken care of the entire way. Only by proving ourselves the first time, and every time after that, can we expect you to come back when you need a new piece of equipment or an upgrade.
Print equipment gets pretty complex and there are a lot of variables that go into making the final decision. We know this, and we have the patience and knowledge to work you through it. Far From Normal has been recognized twice as one of Roland's top 25 sellers nationwide. We didn't get to be our size with fast-talking lip service. We earned respect one customer at a time.
The Bottom Line is This
You are a customer. You have customers. We have a warehouse full of what you need to keep your customers happy. Far From Normal is going to do everything to get your order, process your order and ship your order in a day. Same-day processing, and next-day delivery is our goal. It's part of our philosophy to be a wholesaler that thinks like a retailer. We pride ourselves on our strong customer relationships that have grown naturally over the years. Our customers feel comfortable calling us, even when they're in a bind. When you experience this level of customer service, you're going to feel like our warehouse is your warehouse, that our shelves are yours for the picking. It might not be how everyone does wholesale, but we aren't everyone else. We're Far From Normal Supply.
Proud Members Of