Roland DG's Step & Repeat function in VersaWorks 6.0 is a timesaving feature. When you add a job, this useful tool enables you to Step & Repeat it, easily and efficiently, with outstanding results.
Step One
Right Click on a Job, click Step & Repeat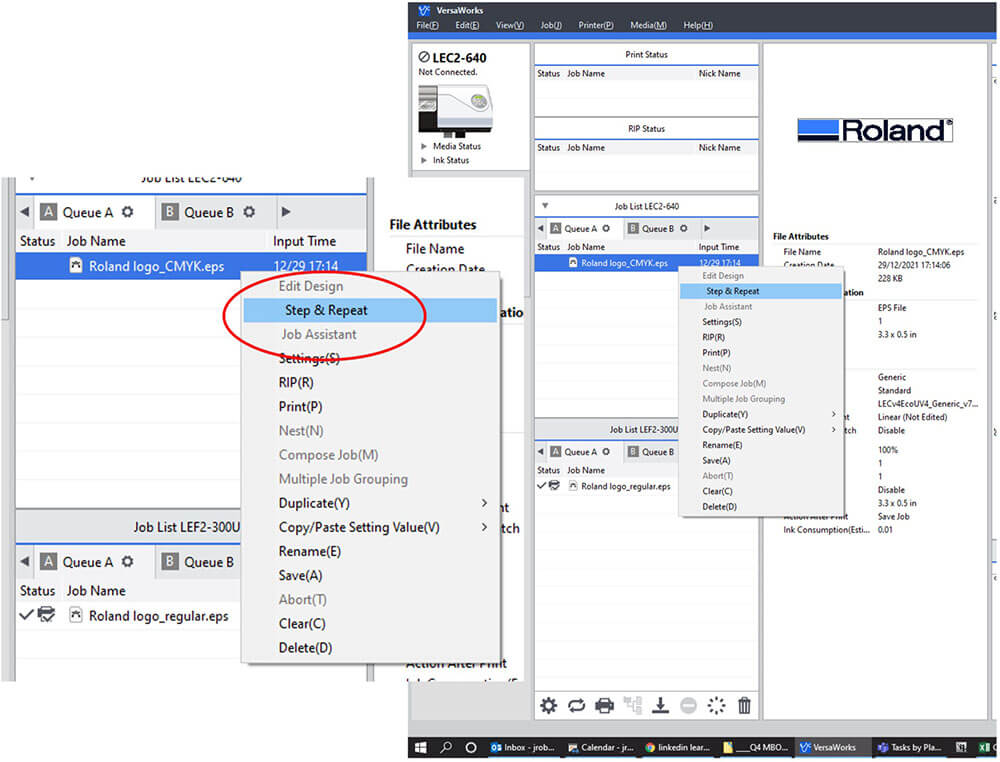 Step Two
When the Step & Repeat WINDOW opens, a variety of options are available to choose from like Sizing and other various Page Layout features.
Graphic Size
Indentation
Page Set Up
Offset X and Offset Y
Normal Repeat (Horizontal and Vertical Repeat)
Preview Quality
Step Three
The Step and Repeat Feature is available to create backgrounds or various effects. Using the Repeat Pull-Down Menu, a Normal, Horizontal or Vertical Repeat value is available.
Step Four
Using the Ratio Tabs, we can create a variety of repeat graphics for a variety of different looks and prints.
Step Five
Once you have finished the finished the Step & Repeat process, double click on the New Graphic and change the properties to Special Effects (or White) to change the print properties.