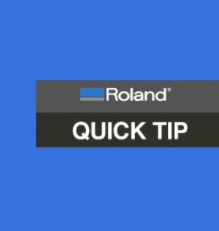 Versaworks 6 is a powerful RIP Software that's used to drive Roland DG's most powerful equipment and inkjet technologies. Since its inception, the program has routinely been updated with improvements, new features, and added functionality.
Last year you may recall that a feature called the Job Assistant was added to the program. This tool probably should've been called the Cutline Builder as it's far more powerful than the name suggests. The tool provides an intuitive way to create and modify CutContour and PerfCutContour paths within a PDF that's had no previous cut line preparations.
To summarize the functionality:
PDF files containing vector data can be loaded into the Versaworks Queue
From there you can right-click the file and open the Job Assistant
This opens a new window where you can then select a PDF page and create cut-line data with primitive shapes or vectors referenced in the file
You can finally assign them as the cut path type of your choice
Below, you will find a tutorial outlining how to use these features in detail and apply them within your own workflows. I encourage you to follow along and share this tutorial with your customers. This is a powerful feature that I've been finding myself using a lot more lately.